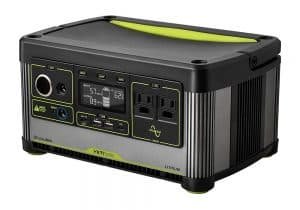 Goal Zero
505Wh Solar Portable Power Station Inverter Generator
$699.95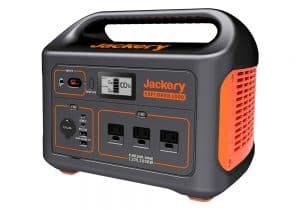 Jackery
Explorer 1002Wh Portable Power Station Solar Generator

Goal Zero
3032Wh Solar Portable Power Station Inverter Generator
$3199.95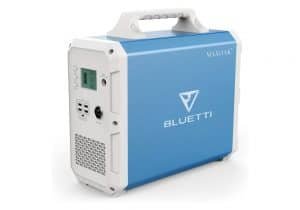 MAXOAK
2400Wh Portable Pure Sinewave Inverter Solar Generator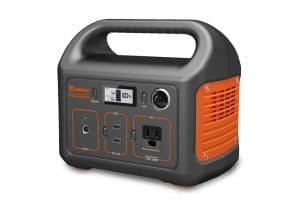 Jackery
Explorer 240Wh Portable Power Station Solar Generator

If you buy something using links on this page, we may earn a commission, at no extra cost to you. This helps support our research. Please consider subscribing to poweradvice.org
Solar Generators
When powering our daily lives, we are always in search of new ways to save money; and luckily for us, it has never been easier to see long-term savings that also reduce our carbon footprint.
This is especially true when considering solar generators. They're more affordable than ever, and the perfect way to prepare for an emergency or transport for use when you'll be somewhere without an open power line.
This sounds great, but now you may be asking yourself questions like: What exactly is a solar generator? How do I know if I need one? What can I use them for? And above all, what is the best model for me?
Don't worry, we're here to answer all of your questions and even provide a list of some of our favorite solar generators for easy consideration. Let's get started.
What is a Solar Generator?
In short, a solar generator is a portable device that converts sunlight into electricity, rather than relying upon fossil fuels. This makes them the ideal source for power when you're camping, preparing for an emergency that may disrupt normal electricity delivery, or as an energy replacement for certain devices that consume electricity.
How Do Solar Generators Work?
The solar generator is broken down into four main parts: the solar panels, solar battery, inverter and charge controller. All of these pieces work together to harness the sun's rays and transform them into clean energy we can use! Let's look at each piece individually:
Solar panels are flat planes that sit outside the generator. They look a little like a black glass and they are used to capture the sun's rays. They then convert this sunlight into direct current (or DC) electricity.
The charge controller receives the DC electricity and converts it into a voltage that can then be used later. Once the voltage has been adjusted, the electricity is stored in the solar battery until we are ready to use it! Fun fact: most solar generators we use today operate on a lithium ion battery.
The last piece of the puzzle is the inverter; it takes the DC electricity stored in the battery and converts into an alternating current (or AC) energy. AC is what most devices, such as our laptops and refrigerators, are powered by.
Do I Need a Solar Generator?
If you or your family loves spending time in the great outdoors, then a solar generator may be a great investment for you! It's not always easy finding somewhere nearby to charge your devices or power our modern day amenities. Having a solar generator with you on a trip limits the time you'll spend back in civilization to charge, while simultaneously making sure you always have access to the things you need.
Many families also invest in a solar generator for peace of mind. It can be a reliable backup power source for your home in the event of an emergency or something as simple as a power outage. A solar generator can be used to power a small fridge, charge your devices (like laptops or cellphones), keep the lights on, or power essential medical equipment in case of a power disruption.
Pros and Cons of Solar Generators
As with anything, there are positives and negatives to consider when comparing a solar generator to any other type of portable generator, like those powered by gas for example. Here are some helpful things to consider before making a purchase:
Price
Though a solar generator typically has a higher upfront cost, one of the best things about these machines is that the energy you use is renewable and free. After you pay for the machine there will never be another bill!
In contrast, other generators that run on fossil fuels can have a lower purchase cost; but you will have to buy additional fuel for them throughout their lifespan.
Warranty coverage for the two is also drastically different: a solar generator usually comes with a two to ten year warranty, whereas a gas generator will have coverage for only one to two years. This can make or break you in terms of out of pocket costs associated with parts and repairs.
Maintenance and Noise
Solar generators are virtually silent while running. This makes them ideal for outdoor use, as they don't disrupt the sounds of nature. Many campgrounds even have rules in place about running loud generators between certain times, so you may be out of luck when needing to charge your device if you are relying on a louder gas powered generator.
There is little internal hardware that remains in motion with solar generators, which also lowers the chance of breaks and part replacement significantly. Gas generators are usually loud with many moving pieces; because of this, they also tend to break more often.
Renewable Energy
As previously mentioned, solar generators run entirely on the renewable energy source of the sun. This means that it never runs out, you never have to pay to use it, and it is better for the environment as there are zero carbon emissions. No fossil fuels are burned so there is no depletion of a finite resource or further pollution as machines dig up more fossil fuels to replace what you would have otherwise used.
Charge Time
This is one of the major drawbacks to solar generators. The charge time between uses is long, and the only way to speed up the process is to purchase and connect more solar panels. Additionally, they can only be charged by being left out in the sun. This means they cannot be charged overnight, or if there are weather conditions that limit the amount of direct sunlight that can be absorbed.
While you do have to pay for the fuel to run a gas generator, it is always refillable as long as there is fuel on hand.
How to Compare Solar Generators
There are so many different options for this device on the market. With great power comes great responsibility, and that includes solar power! How do you know if you're buying the best generator for you?
There are a number of specs to consider when comparing different solar generators on the market such as capacity, portability, inverter rating, and connectivity. Understanding your specific needs come first; this will allow you to evaluate these factors to purchase the best possible generator for your home. Here's what you need to pay the most attention to:
Capacity
This is one of the most basic, and also most important, features to consider when shopping for a solar generator. The capacity refers to the size of the battery (i.e. how much power it can hold) and how long that power will last.
We recommend compiling a list of everything you plan on having your generator power first. This will give you a realistic number to consider when shopping for a generator. The last thing you want is to overpay for capacity you don't need; or invest in a solar generator that's capacity is too small to power everything you need it to.
Inverter Rating
Refer back to that list you made when considering capacity: what are the sizes of those devices? This will help you determine your max inverter rating. Larger appliances such as a small refrigerator or stove will require a higher max power output than a generator only tasked with charging cell phones and portable gaming systems.
Portability
We often think that everything is better when it's travel friendly; but this isn't always a necessity. If your generator is staying put in the garage or basement for emergencies, you probably don't need a generator that is potentially more expensive for high maneuverability.
Remember, you can also always transport a solar generator on a dolly or other simple machine with wheels. "Travel ready" is sometimes a feature that you can make for yourself.
Monitoring and Connectivity
Having an easy-to-read monitoring system can really come in handy while you use your generator. On screen dials that show battery life, charge time, and other features are being equipped on more and more solar generators. They're an easy way to keep tabs on the time remaining to run certain functions or on the overall health of your machine.
Wireless connectivity is also coming into popularity as more homes begin to utilize new smart home technology. If your home is equipped with this feature, it may be a worthwhile perk to invest in a generator that can operate online.
The Bottom Line
Solar generators are fuel efficient, environmentally friendly, and great for emergencies or camping trips. They are also a higher short term investment, but the long term financial incentives can outweigh the sticker price depending on your usage.
Consider your specific needs when shopping for a solar generator, such as where you plan to use it, what devices you need it to power, and how long you need the battery to last per charge.
If a solar generator sounds like the right power investment for you, we have some great recommendations for you to consider.
Best Solar Generator – 2023 Reviews
We've done the preliminary research in comparing the dozens of different solar generators available on the market right now, and shortened it to the 5 best machines guaranteed to suit a wider audience and range of needs.
Remember to revisit our steps in comparing solar generator specifications!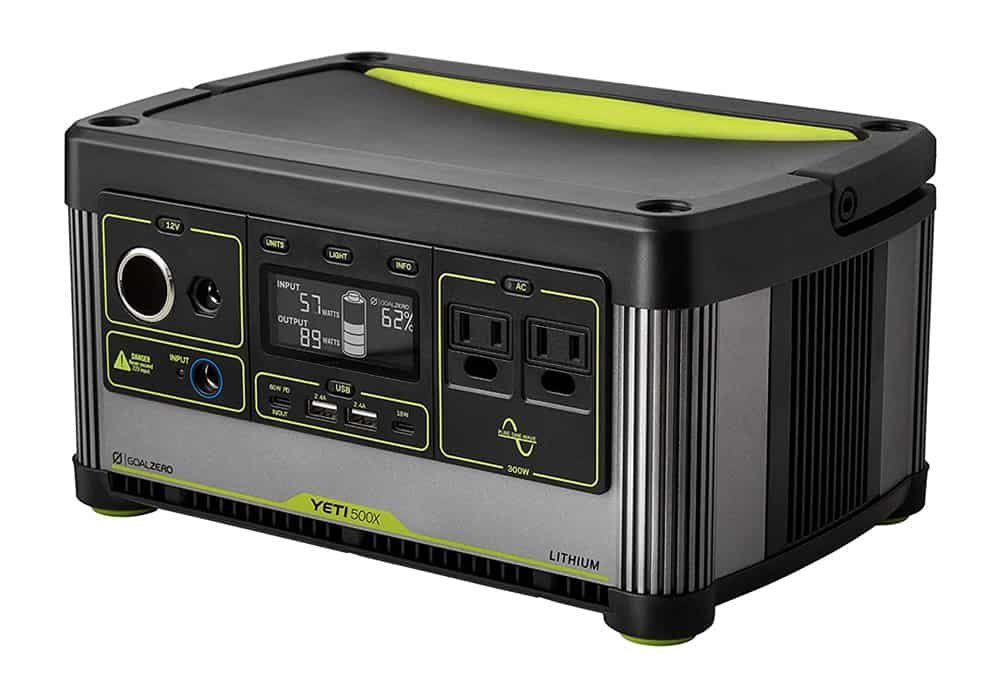 Goal Zero Yeti 500X
Best Solar Generator – Super Lightweight
Battery Capacity: 505Wh (10.8v, 46.8Ah) | Weight: 12.9 lbs
Surge Power: 1200W | Rated Power: 300W
Shelf-Life: Charge Every 3-6 Months | Noise Level: Silent
Life-Cycle: 500 Cycles to 80% | Cell Chemistry: Li-ion NMC
Usage Temperature: 32 – 104°F | Inverter System: Yes
Smart Phone Recharge Test (12Wh): 42 Charges
$699.95

Lightweight (12 lbs)
Surge protection
Multi-charge
Digital display
Great for small device charging
24 month warranty
Car port and wall outlet charge cables sold separately
Digital display is not backlit
Very long auto-shutdown time when idle (30 hours)
This generator may look a little like an old school boombox, but it's ideal for small device charges and light workloads. Unlike other solar generators, the Goal Zero has no problem charging USB-C devices and even cuts down on charge times for devices all together with its special Power Delivery port.
It's ideal for camping, road trips, and other activities that would take you away from home for an extended period of time. But that's not all, the compact design makes this generator easy to use in any room of the house. This can save you some money on your electric bill as you use the sun to charge or power your small devices.
A little design feature that tickles our fancy is the aluminum body; not only does it look sleek, it is also a more environmentally friendly alternative to the typical plastic shell we see on other generators. When one of the biggest reasons to buy a solar generator is eco-positivity, this was a smart move on the manufacturer's part.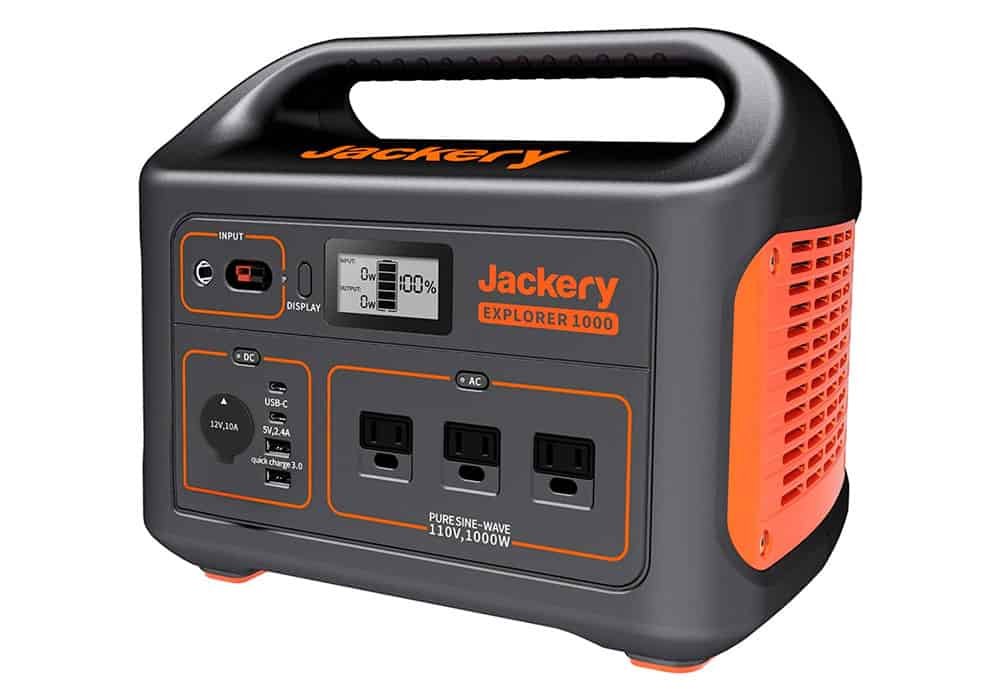 Jackery Explorer 1000
Best Solar Generator – RV / Camping Companion
Battery Capacity: 1002Wh (21.6v, 46.4Ah) | Weight: 22.0 lbs
Surge Power: 2000W | Rated Power: 1000W
Shelf-Life: Charge Every 3-6 Months | Noise Level: Silent
Life-Cycle: ≥500 cycles to 80% | Cell Chemistry: Li-ion NMC
Usage Temperature: 14 – 104°F | Inverter System: Yes
Smart Phone Recharge Test (12Wh): 100 Charges

Quiet cooling fan
Auto shut-down after idling 12 hour
Optimized for multi-panel charging
Comes with adapter cables for 3 ways to charge
Lightweight (22 lbs)
Long battery life
Not the fastest charge to USB-C devices
Slower single solar panel charge
The Jackery Explorer 1000 is here to kick butt when it comes to power output. it's ready to handle the big tasks and power larger appliances for your getaways.
The Jackery Explorer was made for outdoor enthusiasts, but it also excels in home-based usage. It's a great back-up generator in case of emergency and can help normalize an inconvenient or scary situation.
The machine itself is great, but you'll also be dazzled by the customer service team. Jackery is known for their exceptional customer care and this is a big thing that sets them apart from the competition. They're quick to respond and knowledgeable — both things you need to get back on the road with your solar generator as soon as possible.
Goal Zero Yeti 3000X
Best Solar Generator – Power Beast
Battery Capacity: 3032Wh (10.8v, 280.8Ah) | Weight: 69 lbs
Surge Power: 3500W | Rated Power: 2000W
Shelf-Life: Charge Every 3-6 Months | Noise Level: Silent
Life-Cycle: 500 Cycles to 80% | Cell Chemistry: Li-ion NMC
Usage Temperature: 32 – 104°F | Inverter System: Yes
Smart Phone Recharge Test (12Wh): 253 Charges
$3199.95

Can power almost anything including a refrigerator
Quick solar charge time
Silent while running
Substantial battery life
MPPT charge controller
Simultaneous recharge & discharge
Two-year warranty
Heavier than other options
Whoa boy, now this is a solar generator that isn't messing around. The Goal Zero Yeti 3000X can power any appliance in your home — no matter the size. If it plugs into a wall outlet, it can run on this generator, too.
There is a Home Integration Kit available for purchase separately that allows you to connect up to four devices to your generator. This makes it so much easier to manage your power in case of an emergency, everything will already be hooked up and ready to go for you.
In short, this is the perfect home emergency solar generator. It will keep virtually anything you need running (minus an electric stove) and there are even easy set-up options to calibrate your back-up power needs before an emergency strikes. You don't have to run out to the garage and fiddle with it in the dark.
It would also be great for off-grid or grid-limited use when you're staying stationary. It would be a great generator to keep in an RV or cabin. If you plan on hoofing it, we recommend a smaller model that is carry size.
MAXOAK BLUETTI EB240
Best Solar Generator – Longer Life Cycle
Battery Capacity: 2400Wh (14.8v, 162.1Ah) | Weight: 48.5 lbs
Surge Power: 1200W | Rated Power: 1000W
Shelf-Life: Charge Every 3-6 Months | Noise Level: Silent
Life-Cycle: 2500+ | Cell Chemistry: Li-ion
Usage Temperature: 32 – 104°F | Inverter System: Yes
Smart Phone Recharge Test (12Wh): 250 Charges

Long battery life
Can charge and discharge simultaneously
8 device ports
Overload and surge protection
LCD display
Long charge time
LCD display is not backlit
Not the lightest option
This generator is cute, and we're not kidding; powder blue with a white trim — this looks more like a tote than a power producing machine! It may not look as serious as other models on the market, but we think that's part of its charm.
Opting to use an aluminum, rather than a plastic, shell is also a nice nod towards environmental responsibility. Less plastic is always good since it is not biodegradable. Batteries are already hard enough to recycle as it is.
There is also a built-in MPPT, which allows the generator to track the strength of sunlight and set itself to the best charging mode. Hands-off controls that make your life easier.
Jackery Explorer 240
Best Solar Generator – Entry Level
Battery Capacity: 240Wh (14.4v, 16.8Ah) | Weight: 6.6 lbs
Surge Power: 400W | Rated Power: 200W
Shelf-Life: Charge Every 3 Months | Noise Level: Silent
Life-Cycle: 500 Cycles to 80% | Cell Chemistry: Li-ion NMC
Usage Temperature: -4 – 113°F | Inverter System: Yes
Smart Phone Recharge Test (12Wh): 24 Charges

Compact design
Ultra lightweight
Made for handheld devices
Quick charge time
Can charge and discharge simultaneously
Auto-shutdown feature triggers after idling 3 hours
Only two kinds of ports
Not very powerful
Short battery life
This generator is small, mighty, and ready to make it easier to stay connected — even when you don't have an outlet. It's designed for the little things, so all of your most sensitive devices (like cell phones and tablets) are protected using the pure sine wave AC outlet.
If you are going grid-limited or just need something to keep your devices charged on a camping trip, this is the solar generator for you. It has everything you need, without the expense of paying for the things you don't.
This is a Jackery product, which means you'll have the pleasure of dealing with their best-in-business customer service team. They're always quick to respond, solve issues, and are one of the main reasons so many customers stay loyal to the Jackery brand.
Conclusion
So, if you're considering buying a portable generator for a camping trip, to keep at home in case of emergencies, or just as a way to use more green power — a solar generator may be the best investment for you.
They are better for the environment than a gas powered generator that relies on fossil fuels, and you'll never have to worry about buying fuel. They are a higher up-front expense, and most require the purchase of the solar panels separately.
You can expect to leave your generator out to charge for at least 3 hours (or more depending on the model) but most can also be charged indoors at a wall outlet or at a car charge port. A little planning can go a long way in ensuring that you and your family are never without power when you need it most.
When comparing the wide range of solar generators available on the market, make sure to have an accurate estimate of the devices you want to power, portability needs, and battery life. Having clear expectations for your generator makes it much easier to find the one you need without overpaying for features you'll never use or being stuck with an expensive generator that can't power your mini-fridge.
Solar generators are a great way to add security, versatility, and freedom to your life — all while reducing your carbon footprint. Never be caught unprepared when you have the sun watching your back.